This post brought to you by VTechKids. All opinions are 100% mine.
Like most Moms, I am always looking for new ways to entertain my Little Man especially in the summertime.  But I would prefer that his entertainment be educational and interactive.  So when I was approached to review 2 Switch & Go Dinos, I was positively thrilled.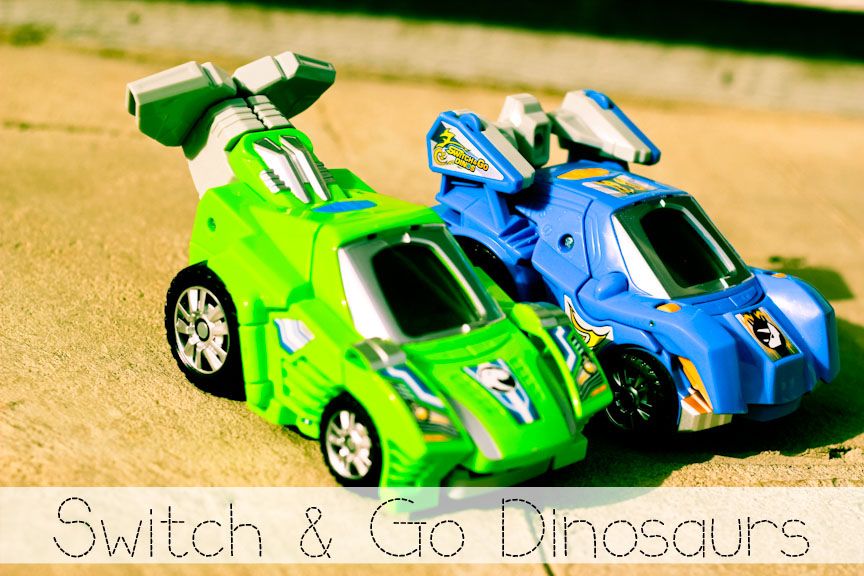 When the package arrived on our doorstep, I simply told Little Man that I wanted him to try out some new toys.  Of course he was excited.  Typically I don't hand out new toys unless it's a special occasion or prize of some sort.  So this was just like Christmas!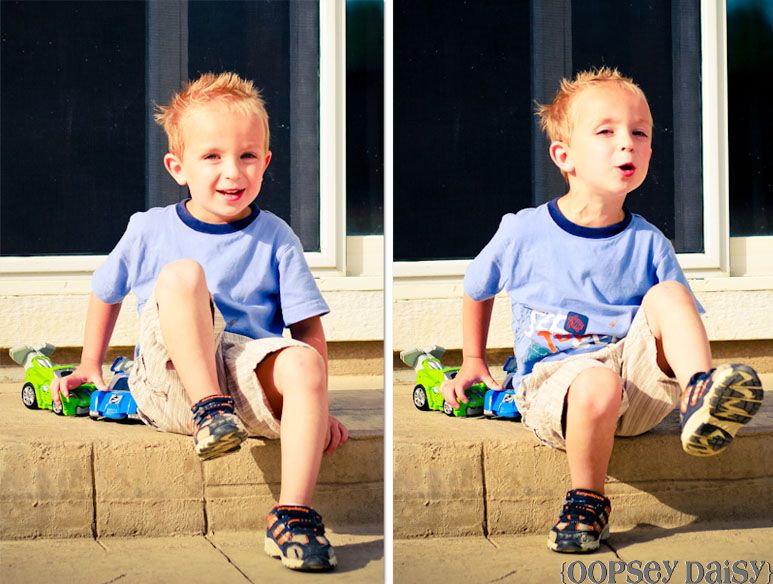 For the next week, Little Man did everything with "Horns" the Triceratop and "Sliver" the T-Rex.  Little Man has always loved cars, but this was his first introduction to dinosaurs.  He was completely fascinated.  They joined us for story time.  They helped us clean the house.  They provided hours of entertainment, and even had the honor of being introduced to Grandma and Grandpa.  Dare I admit it--they even snuck into his bed!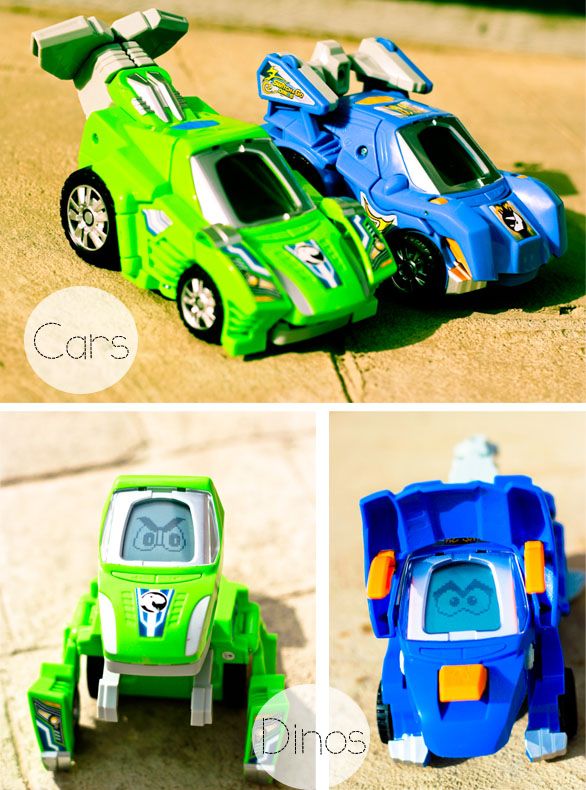 What I loved most about these Switch & Go Dinos is the opportunity to have two awesome toys in one!  (What can I say?!  I'm a bargain girl!)  The toys are very interactive.  The cars easily morph into dinosaurs--each with individual sound effects and LCD screen options.  When the toys are in "car" mode, you can select the specific driver on the LCD screen; when the toys are in "dinosaur" mode, you can select the dinosaur's eyes!  Plus there are unique expressions that the cars say while in car mode (my personal favorite was "Turn my wheels!").  In dino mode, each dinosaur exclaimed 30 expressions, many of them handy-dandy facts about dinosaurs.  The sound effects really helped to bring the toys to life!  My husband and I find ourselves repeating the catchy phrases over and over again.  These toys are well loved!
Although Little Man is too young to catch on to the dino facts right now, I know he will continue to love these toys as he gets older.  What I loved even more was the opportunity for him to use his imagination!  It didn't take long before Little Man was pretending that they were vacuums, lawn mowers, and more!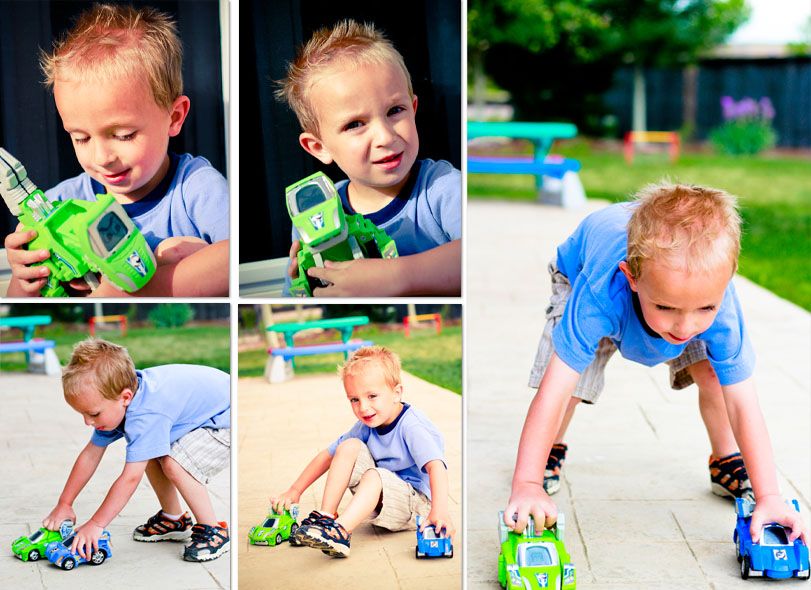 Besides Sliver and Horns, there are 2 other dinos available:  T-Don the Pteranodon and Tonn the Stegosaurus.  You can buy them on Amazon now for $15.99.  Beginning June 18, the 4 dinosaurs will also be on sale for $15.99 at VTechkids.com.  Buy today on Amazon.
All in all, I was very impressed with these "Dino-Cars."  More importantly, so was Little Man!
So what do you think?  Which dino is your favorite?
Have a fabulous day!