I think we can all agree that pulling off a Pottery Barn look-alike item feels pretty darn good. Right??? And I think I like mine even better than the original piece I saw on the cover of this Pottery Barn catalog:
PLUS my version is super-duper cheap! Don't believe me?! Check it out:
I used a pretty plate that I got at my wedding and have seriously never used since. I know I piled on the jelly beans, but that is only because I know I'm going to eat them all myself!! And I really truly like my fabric egg and burlap eggs better than the ones in the Pottery Barn pic!
Here's a better view of the old plastic eggs I wrapped up in burlap scraps. Thank you, burlap, for another scrappy project!
And with this little beauty right here, I just used pinking shears to cut scraps and mod-podged them right on, doing tons of overlapping. It's my favorite part. Plus, I like how the bow just adds a finishing touch!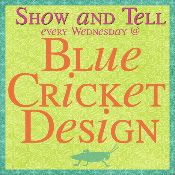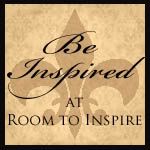 DIY Project Parade
M
ake it for Monday at Cottage Instincts
Motivate Me Monday at Keeping it Simple
Today's Thrifty Treasures at Southern Hospitality
Just Something I Whipped Up Monday at The Girl Creative
Market Yourself Monday at Sumo's Sweet Stuff
Made it Mondays at The Persimmon Perch
M
aking the World Cuter Monday at Making the World Cuter
T
oot
Your Horn Tuesday at Silly Little Sparrow
Bask
et Dayz Tuesdays in March at Cheap Chic Home
Gettin' Buggy for Spring at Fantastic Finds
Tal
ented Tuesday at My Frugal Family
DIY Day
at A Soft Place to Land
Lucky Linky at Lucky Star Lane
Show & Share Day at Just a Girl
Whatever Goes
Wednesday at Someday Crafts
Feature Yourself Friday at Fingerprints on the Fridge
Strut Your Stuff Thursday at Somewhat Simple