Today I am thrilled to be hosting the inspirational bloggers Chad and Mary Beth from Nothing But Country.  I just know you're going to love their tutorial today!

Hello, hello!! I am so excited to be blogging over here at Oopsey Daisy! Today I am excited to share  one of our fun crafts with you. I am Mary Beth, and you can find me over at Nothing But Country. My husband and I are often creating together. But you will find that I do the blogging, and he does most of our cooking/baking posts. He loves to cook (I am one lucky gal!!) And I love to craft so we make a great team!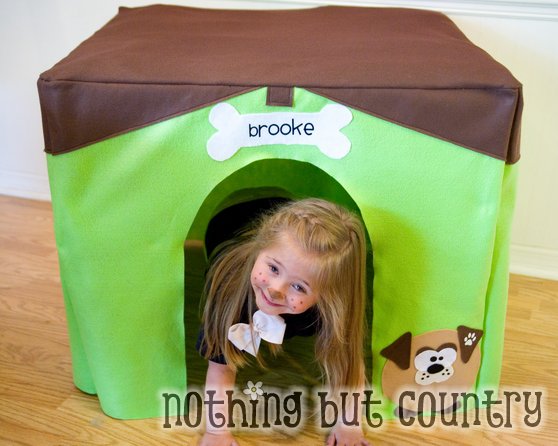 My daughter is having a puppy party for her birthday. I wanted to have something fun that the girls can play in to pretend they are puppies in one of the activities. Instead of making a dog house out of a refrigerator box and then having to store it. I wanted something easy to pack away & easy to make.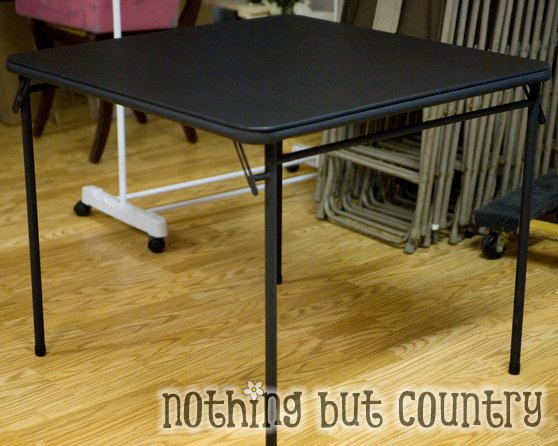 I had this card table that I purchased at Target. My card table measures 34" wide by 28" tall.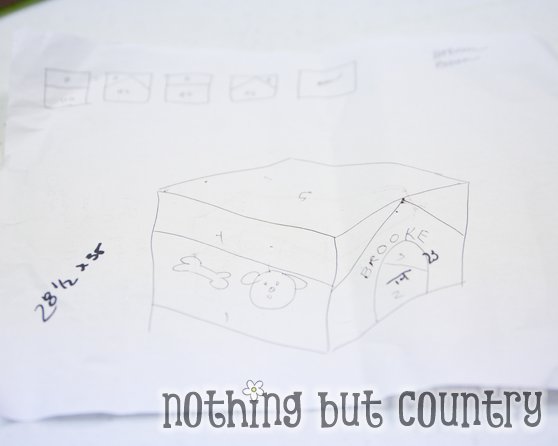 I am not much of an artist. Ha Ha. This is the sketch I came up with originally. Not exactly how it ended up to be, but it helped me with planning how much material I needed and what each panel would generally look like.
I purchased 2 yards of green and 1 yard of chocolate felt and multiple colored sheets of felt based on what I wanted to have on my dog house.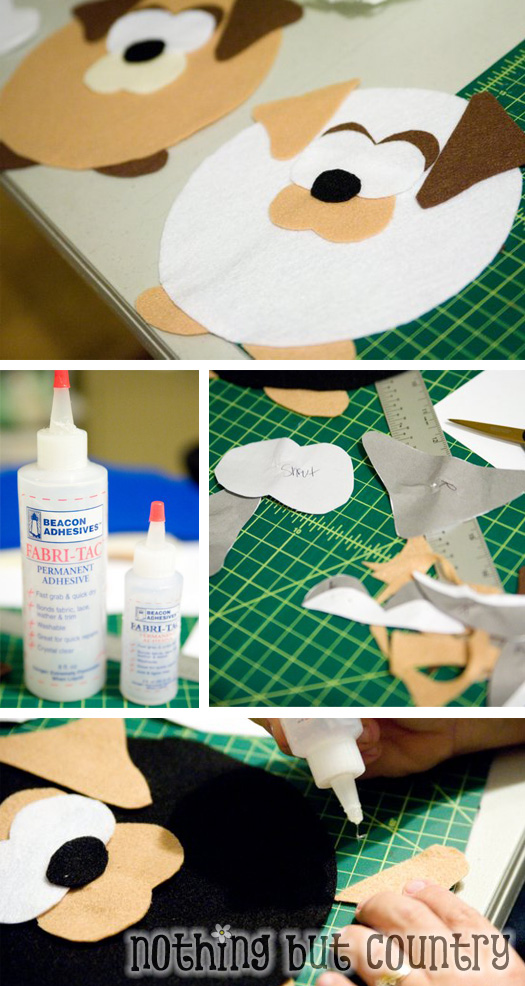 With my felt I cut out simple shapes like circles, triangles, ovals, etc. to make some cute puppies. I used my FAVORITE glue of all time, Fabri-Tac!! I found it at my local JoAnn's Craft Store. I wanted to make this project as easy as possible. It dries quickly and in 24 hours it dries as hard as sewing all the pieces together.
I also cut out a few bone shapes and puppy food bowl. I simply went on Google.com and searched for bone and food bowl graphics and stretched them in word document and use them as a guide for cutting out those shapes.