Happy Wednesday, my friends!
I'm going to borrow Little Man's new favorite phrase and say, Hey guys, what are you up to?  This summer is already flying by.  I am struggling with finding crafting motivation because we are just having way too much fun!  Our summer is jampacked with vacations, weddings, family reunions, and fun.  But I'm hoping to have some more creative time very, very soon!
Here are some fabulous projects that inspired me this week:
Is this summer pennant wreath gorgeous or what?!  Allison from A Glimpse Inside is so clever!  She even matched this wreath to her rug.  So bright and cheery!
My darling blogging friend Anj from Snowy Bliss throws the most creative 100% homemade parties!  This Harry Pottery party is perfect!  Plus it's giving me an itch for fall festivities!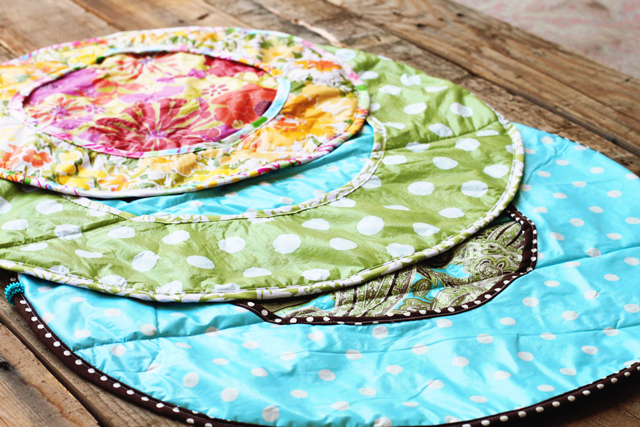 I LOVE re-purposing items.  That's why I'm loving Lil Blue Boo's tutorial and download for a vinyl tablecloth roll-up diaper changer.
This butterfly craft is just too cute!  I think this idea could sneak its way into an "I is for Insects" Mommy School unit!  Thanks, Bo Bunny, for the fabulous idea!
This is just plain cool:  A table made from an old door!  I love the subway art, the color, everything!  You can see more at Embracing Change.
Positively Splendid has my mouth watering with this chocolate pudding cake. YUMMY!  It's time for a midnight snack!!
Alright, this one is for my husband!  He is a pilot, and he has long admired these airplanes made from a soda can... now I can make him his very own plane!  Go check out Sandy's Space for the pattern.
Go leave a little comment love if you felt inspired!
PS Have you entered the Pick Your Plum giveaway yet??  A winner will be chosen tonight at midnight!